Alexander the Extra Ordinary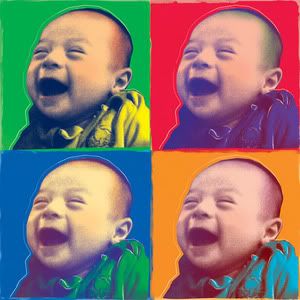 This is our family Canary diamond Alexander. Alex was born with a rare form of Downs syndrome called Mosaic. He hasn't needed any therapy yet because he has been developing normally, so far. His first birthday is coming up and the theme is going to be
Pinocchio
/nursury rythmes. I made his invites today from a copy of an earlier
Warhol/Pop
print we had professionally made of him several months ago.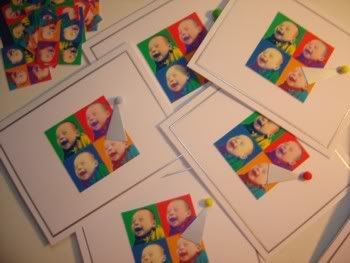 I'm still working on the favors/decorations.(Wooden Pinocchios, vintage Pinocchio comics from Italy) We're going to have these cute little Pinocchio pasta hats with my grandfathers Sicilian sauce. They were bought back from Firenz, Italy. I'm also thinking of making mini triangle Pinocchio hat pizzas.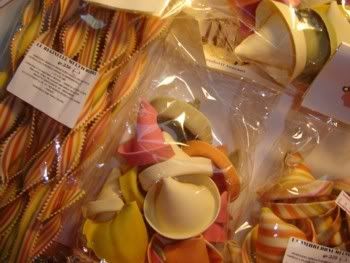 Still need the cake and flowers..... This party is gonna kick some ass! It's kickin mine already!